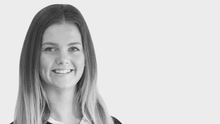 Property Management Assistant
Alisha Campbell has a bright young personality and an ambition to succeed in real estate customer service. In a role that is all about first impressions, Alisha enjoys meeting new clients and welcoming them to our agency. Being front of house in all respects of our agency, whether it be making contact with us by phone or dropping in to meet face-to-face, you can be assured that Alisha will make your experience a positive one.
Assisting our property management team, Alisha also has great attention to detail and strong organisational skills. Being young and ethusiastic, Alisha is always ready to help our clients with their needs.